We Buy Old Scrap Cars for Cash
Cash For Cars up to $15,999 + Free Removal
All Cars, Vans, 4WDs, SUVs, Trucks
Any Make, Model, Year, and Condition
Free Car Towing, Pick up, and Removal
Any Location Around Metro Melbourne
Free Car Paperwork and Documentation
No Extra or Additional Hidden Charges
keyboard_arrow_leftPrevious
Check Nowkeyboard_arrow_right
We pay Cash for cars and offer up to $15,999 in exchange for them, with free removal. Our organization purchases used, outdated, or undesirable vehicles from its owners. We also buy wrecked, damaged junk and scrap cars. We provide fantastic prices on all cars, trucks, 4WDs, buses, and UTES.
Mega Cash for Cars is registered and authorized. Thus we can buy any vehicle in Melbourne from any location.
We are prepared to buy your car as long as it is complete, and we are only a phone call away. You can schedule a free removal of your vehicle from our lot after receiving a price from us. Not only will we give you Cash immediately, but we'll also pick up and tow away your car for no extra cost. We are well-known for being one of the leading auto buyers. First off, our rates range from $15,999 and above. Second, we make every effort to make the car transaction straightforward for you. Finally, we make every effort to arrange your car for removal on the same day as the payment.
Melbourne Old Cash For Cars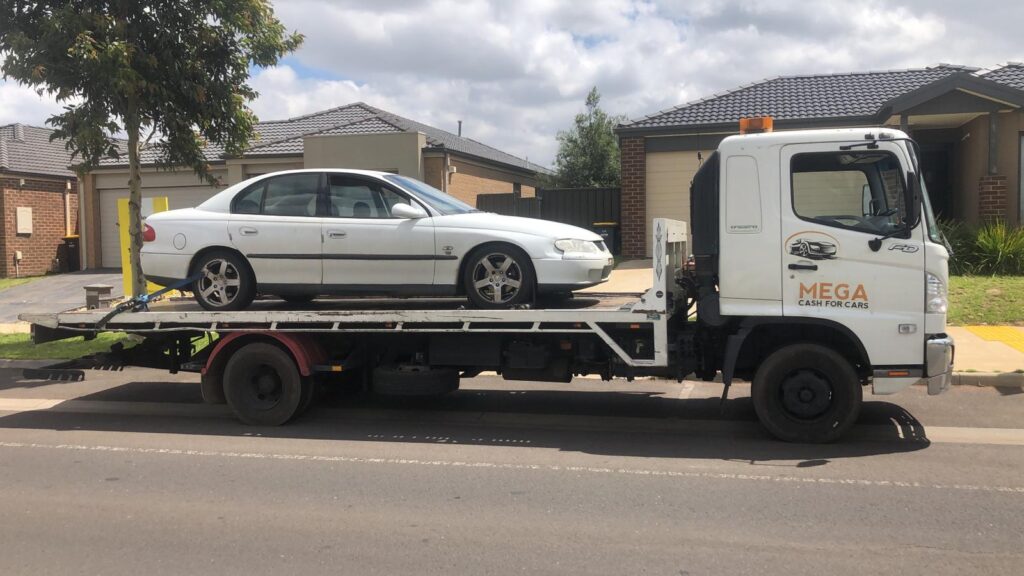 We purchase pre-owned, dated cars and pay top dollar for them. No matter their age or condition, our organization takes all vehicles, including cars, 4WDs, trucks, and vans.
Due to the higher recycled content value, we pay much more for used parts than other car disposal companies in Melbourne (metals and plastics). We export old parts to numerous countries, giving coveted companies and people access to specific vehicles components.
Thanks to our export drive, the value of scrap metals, and various plastics, we can pay our customers more than our competitors for junk car removals in Melbourne.
How do we operate?
We have you covered when it comes to old cars removal in Melbourne. We'll take care of all your worries and provide you with Cash for your old cars. We also present same-day service. Is there any way to improve upon that?
One of our knowledgeable advisors will provide a free estimate at a time suitable for you after we get the initial phone contact. After that, we'll be there on our way to catch your old car or scrap metal, so please make sure no valuables or personal stuff are left inside. You must provide our removal specialist with a legitimate form of photo ID when we arrive (i.e., driving licence or passport).
Each of our vehicles for old car removal in Melbourne is equipped with weighing scales, which makes it easier for us to determine the total cash payment to be made to you. Any amount of scrap metal can be accepted, and the Mega Cash can dismantle any component of a current structure for the Cars crew. We offer a free quote from our team of advisors for your scrap metal and don't charge extra for disassembly or clearance. We can do it regardless of whether the car is obstructed by rubbish, overgrown weeds or shrubs, or you're too scared to step inside. Our team of employees is well-trained and equipped to handle any work.
You didn't have to worry about replacing wheels or removing license plates because our personnel were there to help them with any problems they might have. We aim to simplify the old car removal process as much as possible.
Cash For Scrap Cars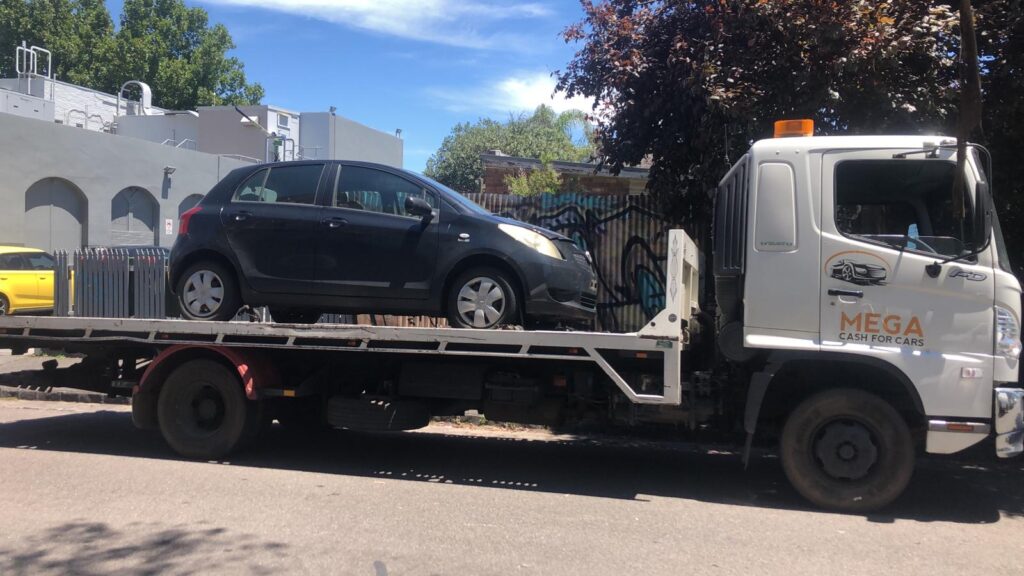 Did you know that every day in Victoria, over 1000 vehicles, including vehicles, lorries, and other vehicles, are scrapped? Imagine the effects on our ecosystem if those trash cars were not disposed of in an environmentally/eco-friendly manner. You can do your part for the environment by picking the correct Cash for the auto provider. The local government has approved our business locations for scrap vehicle recycling procedures. The EPA (Environment Protection Authority) has granted us a full license. All rights reserved by Cash.
We have ready Cash for you if you have a scrap vehicle or other vehicle, and we offer:
Old and scrap sedans are paid Cash for.
Old, scrapped trucks, vans, and 4x4s are paid in Cash
Unbeatable rates paid on the spot
The Most Cash For Scrap Cars in Melbourne Is What We Offer
We are pioneers in the Melbourne used car business and auto removal and recycling scrap metal specialists.
Any unwanted vehicles, including scrapped vehicles, 4x4s, trucks, write-offs,
old trailers, etc., will be removed by us with pleasure.
We take pride in offering our clients the most affordable prices for any automotive or metal removals in Melbourne and Victoria, and we always have a fantastic experience.
We offer a hassle-free, professional, efficient, and friendly removal service and pay in cash.
Safety is our main priority, and we go out of our way to prevent any damage to people, property, or the environment. Our skilled team can remove all types of scrap, even hazardous and damaged vehicles.
We offer the most competitive pricing in the market while utilizing recycling and components for resale activities with the help of Australian and international organizations.
Used Car Buyers Melbourne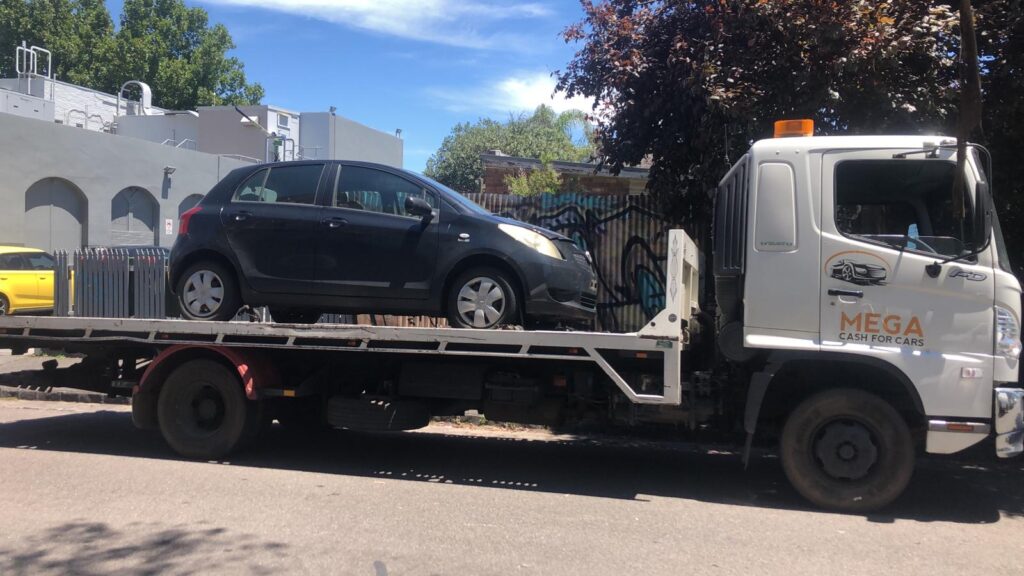 If you need to sell your car quickly and are looking for a company that will pay you cash immediately, you've found the right place. Sedans, 4WDs, trucks, and jeeps are just a few of the used cars we buy.
Our primary goal is to offer the most money for used autos. We, therefore, want the callers to become our clients. Because nearly 98 percent of our callers sell their old to us, we consistently accomplish this target. This is so because our welcoming crew truly feels like a family. They regularly pay Cash for used vehicles and are constantly available to chat with you in a friendly approach. We value the opinions of our searchers and take them seriously. We have a specific crew to follow up with our Mega Cash for Cars customers daily. To find out how much your car is worth, call!
We don't charge a towing or removal fee when you sell your old, junk, scrap, broken, or non-running car through our free senior car removal service. You don't have to pay us to remove your vehicle because you own it. You were considering that we own our tow trucks and do not use other parties to perform our Cash for old cars service.
Our SERVICES
Our company can help if you want to sell your unwanted car for cash. Mega Cash For Cars not only buy cars on the same day, but we also pay money paid on the spot.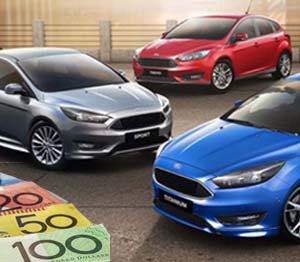 Cash For Old Cars
We buy unwanted and old cars and pay top cash in return. Our company accepts all cars, 4wds, trucks and vans regardless of their condition and age.
Free Car Removals
For all old and scrap cars, we offer a free towing and collection service. So, people get an absolute free car removal service from us on the same day.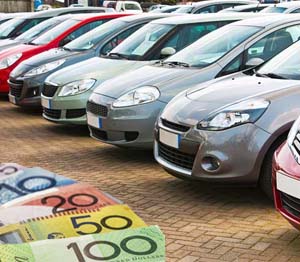 Used Car Buyers
For all used and running cars, we have one of the best deals. We buy all used cars, be they old or late models. Top cash paid on the spot for all kinds of cars.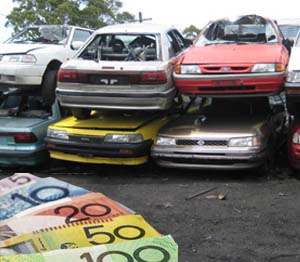 Cash For Scrap Cars
Our company also buys scrap, broken, junk, and damaged cars that have no chance of fixing or repairing. Reasonable money is paid for all junk cars.
ABOUT MEGA CASH FOR CARS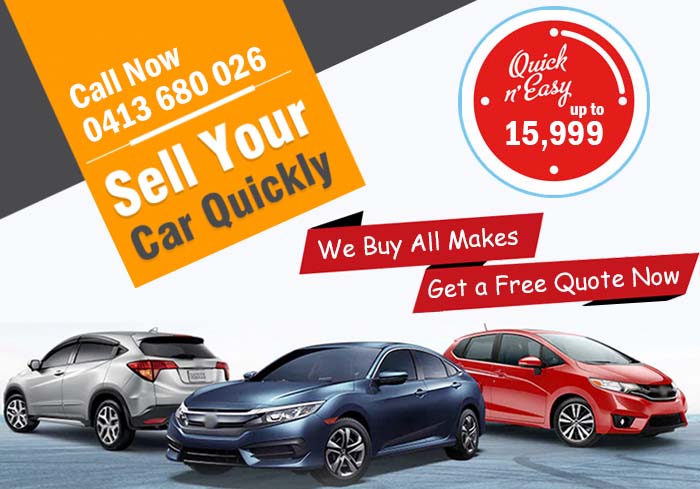 Our company buys cars that are used, old or unwanted by their owners. We also buy junk, broken, damaged, and scrap vehicles. All cars, trucks, 4wds, buses, and SUVs are accepted and we have a great value for all makes and models. Mega Cash for Cars is registered and licensed and so, we can buy any car from any location in Melbourne.
As long as you have a complete car, we are ready to purchase it as we are just one phone call away from you. After getting a free quote, you can book your car for free removal with us. We will not only pay you money on the spot, but we will also pick up and tow away your vehicle without any additional charges.
We are also known as one of the leading car buyers. First of all, our prices are high up to $15,999. Secondly, we try our best to make the car sale simple and easy for you. Last but not least, we do our best to schedule your car on the same day so that you can get your payment and removal on time. read more
WHAT OUR CUSTOMERS ARE SAYING ABOUT US
TESTIMONIALS


" Great service by mega cash for cars. Just a few emails and the next day collected my vehicle for a reasonable price. The driver was quick and experienced and was all done in 5-10 minutes. Money in the account within 20 minutes. Well done"
Austin Murakami


" Amazing service, contacted at 10 am, the price for the car given, the tow truck arrived at 11.15 am, and money in my account at 11.18 am. Truck and car gone by 11.25 am. Highly recommend this company."
Lara Hatfield


" From the moment I rang the process was quick and easy. We agreed on a price and there were no issues at all on pick up. Would highly recommend these guys. Also Alex the guy who picked up the car was great to deal with."
Max Groom


" I was looking for a company that would buy my old car and I found mega cash for cars. They paid me the same day, hassle-free, and it was all done in less than 24 hours. I will be recommending them to anyone in need of quick cash for their old/new car."
Hunter MacRory
Get Instant Cash For Cars
for Used vehicle
For a quick car evaluation, call us today. Discuss your vehicle and get a free quote.
Same thing can be done by filling our quote form and we will get back to you within 30 mints.